Custom Classic Cottages
With the ability to customize your own building, here you can design the shed of your dreams. Choose the wall height and roof pitch and then add windows and doors to create your own personal masterpiece. Add a dormer to the roof for an even greater appeal.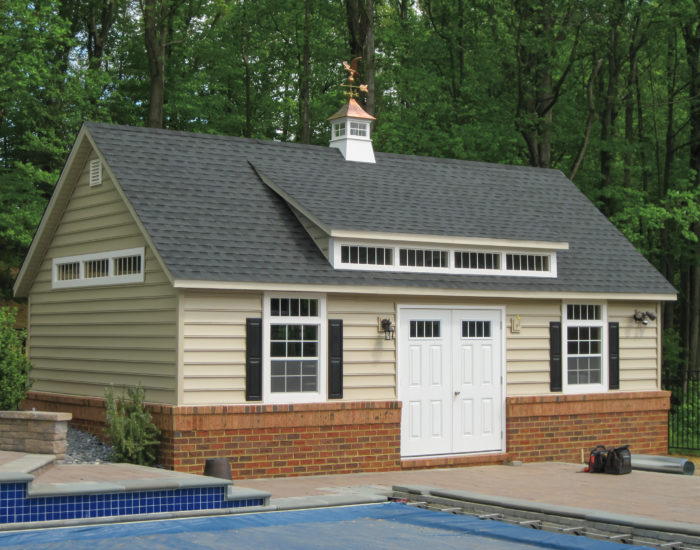 Potential Options:
Style: Custom Classic Cottage
Material: Vinyl
Size: 16 x 24
Color of Siding: Tan Beaded
Color of Trim: Tan
Color of Shutters: Black
Color of Door: White
Type of Shingles: Architectural
Color of Shingles: Charcoal
Optional Features: Cupola and Weather Vane
Interested In This Style?
Get Your Free Quote
We Offer Rent To Own
Delivery & Site Preparation