Premier A-Frame Dormers
Sometimes called a Victorian Style, our Dormer Sheds are the only style that features the third gable above the door. Because of the unique roof line, customizing our Dormer Shed can make an even stronger impression. Double doors on one side make it a snap to drive your lawn tractor in and out or use it as the perfect Play House for the kids and grandkids. Every Dormer shed includes 1 set of double doors, windows with shutters, 1 dormer with a diamond window and 3 feet wide steel door with arched glass. They are available in sizes 8 x 10 to 14 x 48.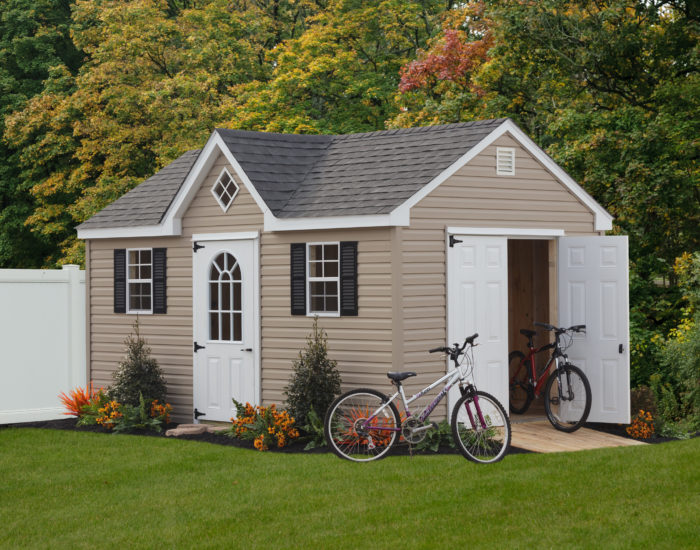 Potential Options:
Style: A-Frame Dormer
Material: Vinyl
Size: 10 x 16
Color of Siding: Tan
Color of Trim: White
Color of Shutters: Black
Color of Door: White
Type of Shingles: Architectural
Color of Shingles: Charcoal
Optional Features: Ramp
Interested In This Style?
Get Your Free Quote
We Offer Rent To Own
Delivery & Site Preparation