Unique Cape Sheds in Maryland
Reminiscent of a seaside setting, the Cape features a minimalist style that you'll love year after year. As practical as it is beautiful.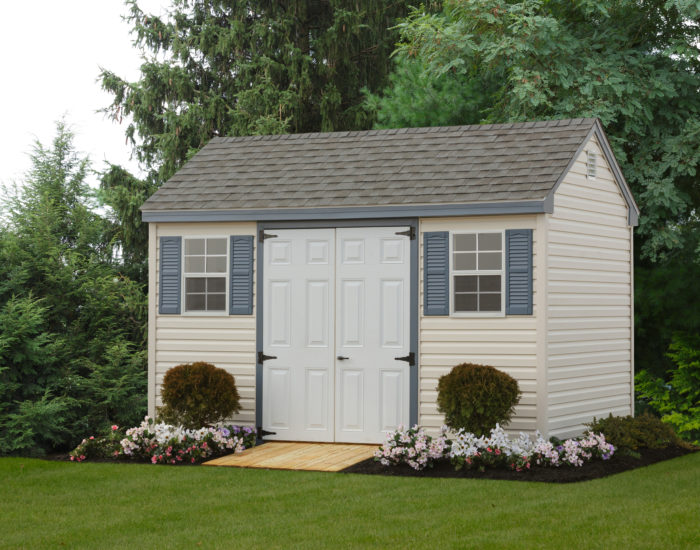 Potential Options:
Style: Cape
Material: Vinyl
Size: 8 x 12
Color of Siding: Pearl
Color of Trim: Dark Blue
Color of Shutters: Blue
Color of Door: White
Type of Shingles: Architectural
Color of Shingles: Pewter Gray
Optional Features: Ramp
Interested In This Style?
Get Your Free Quote
We Offer Rent To Own
Delivery & Site Preparation