Cottage Sheds in Maryland
Named for its roof line, the Cottage Style Shed (or A-Frame) is popular because of its fresh look. Recently, the Cottage Series has become one of our more popular styles. It does, however, have limited over-head storage due to the pitch of the ceiling. The basic style of the A Frame combines price with appearance. All our A Frame/Cottage models come with 1 set of double doors and 2 windows with shutters. They are available in sizes ranging from 6 x 8 to 14 x 48.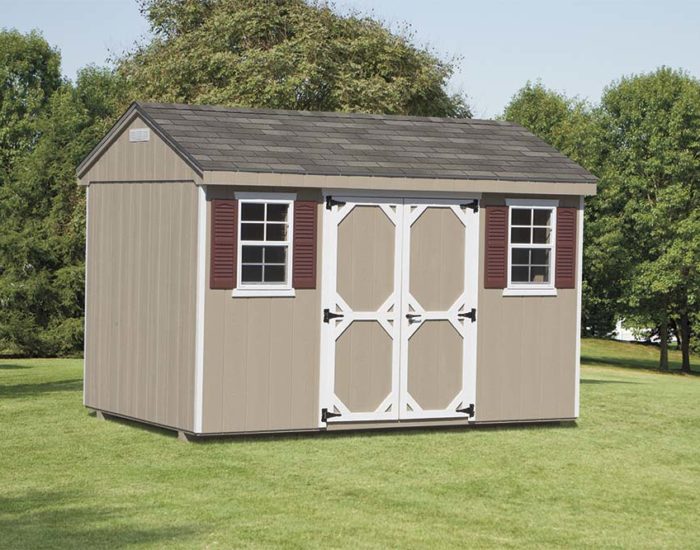 Potential Options:
Style: Cottage
Material: Painted Wood
Size: 10 x 14
Color of Siding: Tan
Color of Trim: White
Color of Shutters: Red
Color of Door: Tan
Type of Shingles: Standard
Color of Shingles: Weathered Wood
Optional Features: 2 End Vents
Interested In This Style?
Get Your Free Quote
We Offer Rent To Own
Delivery & Site Preparation