Classic Quaker Sheds in Maryland
The Quaker Line is the only one to feature the overhang in front- a full 15 inches that gives this structure a more finished look. With literally hundreds of different choices in color, trim, doors and shingles, you can design the Quaker to complement your home perfectly. Customers who own New England inspired homes appreciate the Salt Box design of the Quaker. Our Quaker sheds come with 1 set of double doors and windows with shutters. They are available in sizes 6 x 8 to 12 x 48,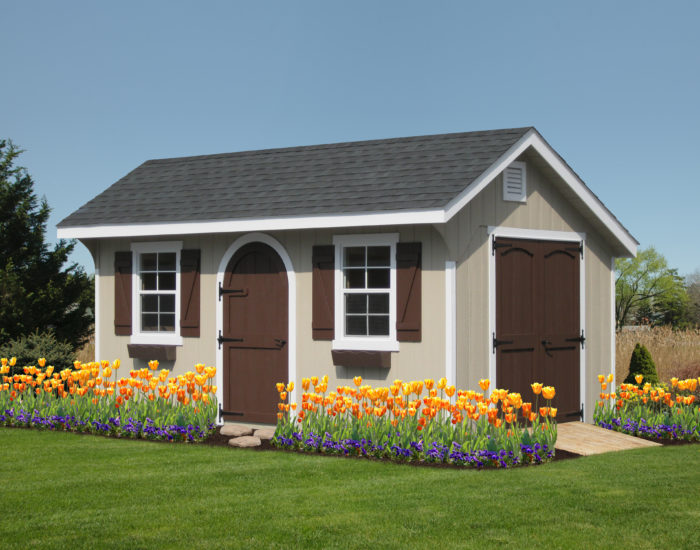 Potential Options:
Style: Classic Quaker
Material: Painted Wood
Size: 10 x 16
Color of Siding: Tan
Color of Trim: White
Color of Shutters: Dark Brown
Color of Door: Dark Brown
Type of Shingles: Architectural
Color of Shingles: Charcoal
Optional Features: 2 Flower boxes
Interested In This Style?
Get Your Free Quote
We Offer Rent To Own
Delivery & Site Preparation