Unique Alpine Sheds
Like something out of a storybook, our Specialty Sheds add fun and sophistication to your property. Choose from two breathtaking designs.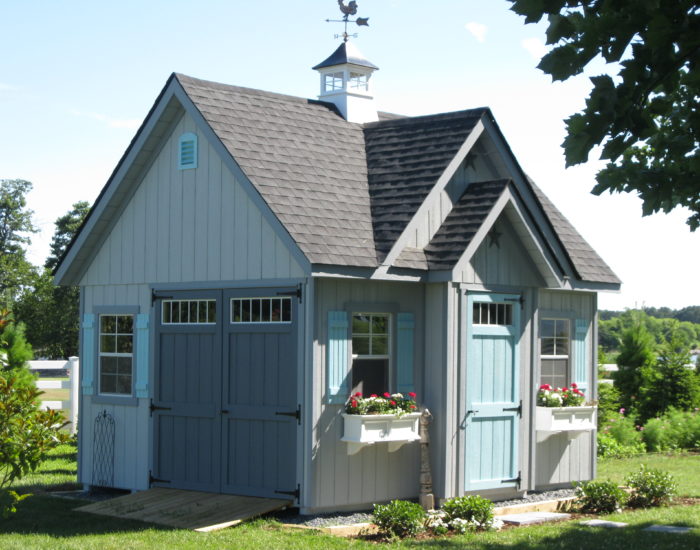 Potential Options:
Style: Alpine
Material: Painted Wood
Size: 12 x 16
Color of Siding: Gray
Color of Trim: Dark Gray
Color of Shutters: Peacock
Color of Door: Peacock
Type of Shingles: Architectural
Color of Shingles: Charcoal
Optional Features: 2 Flower Boxes, Cupola, and Weather Vane
Interested In This Style?
Get Your Free Quote
We Offer Rent To Own
Delivery & Site Preparation