Exceptional Sheds For Sale In Fredericksburg, VA
If you're in the market for a high-quality storage shed, look no further than the impressive selection at Creative Outdoor Sheds. A Gambrills, Maryland-based company, we sell Amish built sheds in all styles and in a variety of eye-catching colors. We also customize them with various features according to your preferences. Creative Outdoor Sheds has the quality structure for you if you are looking for sheds for sale in Fredericksburg, VA.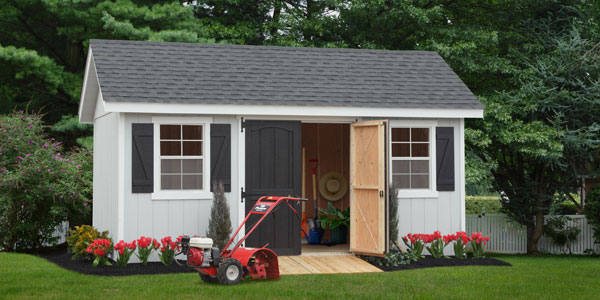 Custom Sheds Made For Any Use
Creative Outdoor Sheds builds products that suit all purposes and applications. We have hip roof, Quaker, dormer, two-story and economy sheds. Also, we build custom sheds appropriate for a wide range of uses. For example, if you need a shed that's suitable for equipment storage, recreational purposes, vehicle storage, or something else, you can depend on us. We take pride in meeting customer expectations and look forward to working with you.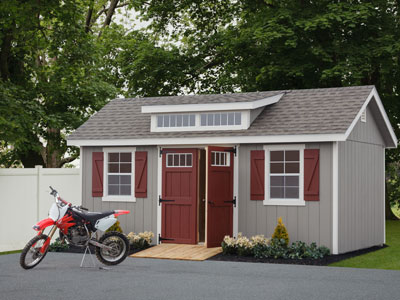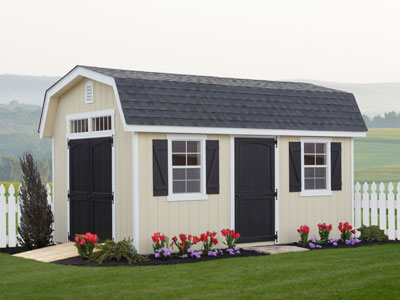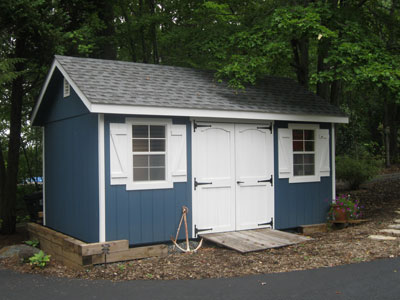 Custom Shed Builders Who Meet All Your Needs
Because we offer such an enormous variety, our choices in sheds can sometimes feel rather overwhelming. If you're looking for a quality shed but feel like you don't know where to start, our team of custom shed builder's can give you advice that go a long way. At Creative Outdoor Sheds, we are true experts, meaning that we can talk to you in considerable detail about all the shed styles we offer. In addition, we can help you select the customized touches to meet your needs and satisfy your sense of style.
Our popular Quaker sheds are perfect for people who appreciate overhangs. Overhangs contribute to polished appearances that can enhance your outdoor property. If you take the Quaker shed route, you can enjoy seemingly countless options in shingles, doors, trims and colors. Team with Creative Outdoor Sheds and you can create a Quaker shed that's a fantastic match for your property.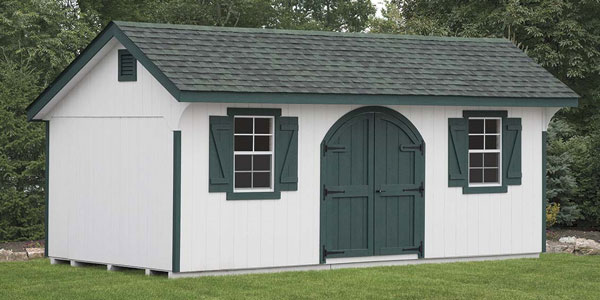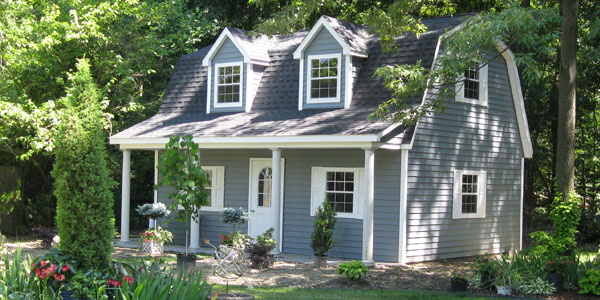 As the name suggests, two-story storage sheds come equipped with two separate levels. These structures can come in handy for people who need ample storage, but who don't exactly have a lot of land on their properties. Two-story sheds have functions that go beyond storage, too. Some people use them as private studios and offices. Some people even use them as play centers for youngsters, believe it or not!
Our Economy sheds are another common choice. True to their name, economy sheds are ideal for people who are searching for more economically priced sheds for sale in Fredericksburg. They're also optimal for those who want access to significant amounts of space. These sheds boast an appealing and classic colonial aesthetic.
Contact Us For Your Free Quote on Our Sheds For Sale In Fredericksburg, VA
Creative Outdoor Sheds serve the Maryland and Virginia areas with our quality sheds. Our shed builders help with designing the perfect shed for the specific needs of each of our customers. If you're searching for the best Amish Sheds in Fredericksburg, VA, Creative Outdoor Sheds is available to help. Contact us now for more about our resilient and attractive pavilions, playhouses, gazebos and garages.