Sheds for Homeowners in Annapolis, MD
Increase your property's beauty, value, and function with personalized, high-quality custom built sheds in Annapolis, Maryland from Creative Outdoor Sheds. We're experienced shed builders with a knack for knowing what matters most to homeowners looking for extra outdoor storage space. Whether you want a basic shed to hold your lawn care equipment or something more versatile, we'll direct you towards a design that's perfect for your needs and just right for your budget.
Experienced Local Shed Builders
Top-quality storage sheds from Creative Outdoor Sheds are designed to serve many different purposes. Our team of expert local shed builders will work with you to make sure your shed meets your needs and lifestyle. Our Cottage Style Sheds (A-Frames), for instance, are good for basic storage needs since over-head storage is somewhat limited because of ceiling pitch.
You might appreciate our decorative, storybook-inspired Alpine Shed if you're an Annapolis homeowner looking for a space to store your garden supplies. An attached ramp can even make it easier to cart wheel-barrels full of soil and fertilizer from your shed to your flowerbeds.
If you need plenty of space for bicycles, barbecue grills, or some of your outdoor furniture when temperatures drop, you may like a Classic Studio Dormer with durable vinyl siding. However, you're certainly welcome to opt for painted wood siding or board and batten siding – options also available with many of our other quality built sheds.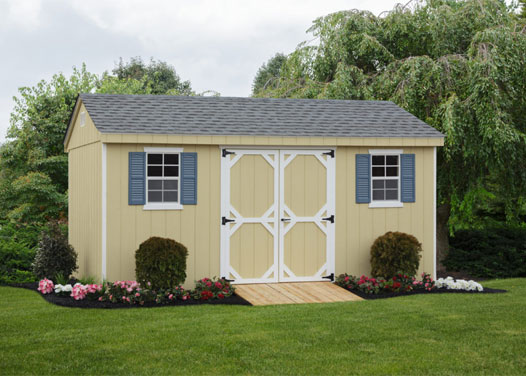 Versatile and Long Lasting Small Storage Sheds
While our storage sheds are practical, they're also aesthetically pleasing! In fact, many of our sheds can perfectly enhance your Annapolis home's existing features and provide a nice visual complement to what you already have in place. For example, if your home isn't far from rivers, streams, or coves near Annapolis, you might prefer a Cape Shed because of its classic New England seaside architectural features.
Also, our Quaker Line is just as easy on the eyes as it is functional. The Salt Box design of our Quaker Sheds can complement your home perfectly. Plus, you'll be able to further enhance your property's beauty since our sheds come in an assortment of trims and colors. You'll also have several options with doors, shingles, and other features and materials. Our sheds with a Classic A-Frame Dormer can even be designed in a way that matches the color and shingle style of your main home!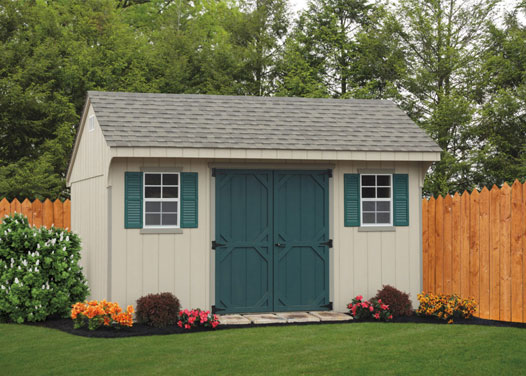 A Hands-On Planning and Building Process
Another reason many Annapolis homeowners prefer to turn to Creative Outdoor Sheds for their outdoor structure needs is our hands-on approach to planning and building. We firmly believe that the process of customizing a shed should be fun and enjoyable experience from start to finish.
During your initial consultation, you'll have the opportunity to tell us what you want included with your Mini or Dutch Barn Shed or what extra features you prefer on your Classic Quaker or Classic A-Frame Dormer shed beyond what comes standard.
We're just as hands-on with any other sheds that have our name attached to it! We invite you to stop by our location in Gambrills, MD, during our convenient hours, or you can simply speak with one of our friendly sales persons.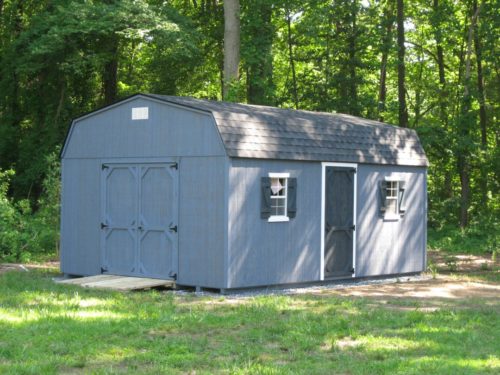 Free Quote On Any Of Our Small Storage Sheds in Annapolis
What also makes Creative Outdoor Sheds products such a good investment is our attention to every single detail. Our skilled builders will take the time to go over all design options with you to further ensure that you'll get a shed that's ideal for you in every way possible. Our experienced team can even work around homeowner's association guidelines you may be faced with when adding a shed to your property. Simply provide us with some color samples and we'll select the appropriate materials.
Annapolis homeowners interested in enhancing their property with one of our beautiful sheds can contact us here or call 410-923-6003 today.