Home » Man Cave Sheds
Man Cave Sheds in Maryland
You're not you when you're stressed. Escape the daily grind in a secluded space that's all your own – and just a few short steps from your backdoor. A man cave shed from Creative Outdoor Sheds serves as the transitional workspace, creative escape, reading room, office shed, or secluded sport-watching oasis that every man longs for. Get ideas for your man cave shed today by continuing to browse our site or call us to brainstorm together. We have several man cave sheds for sale that are ready to go home with you today!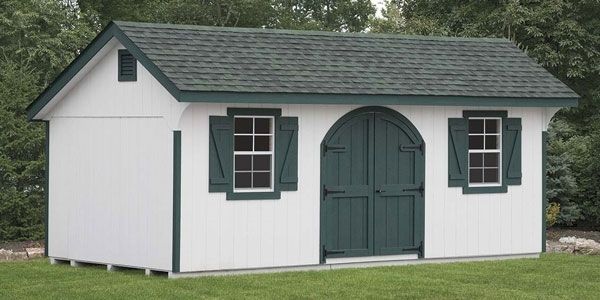 Finding the Perfect Office Shed for Remote Work
Every hard-working homeowner deserves a private getaway, even if that getaway means just the backyard! Outdoor man cave sheds are the ultimate outside-the-box solution to getting the seclusion you want – during, or outside of work hours. An office shed is one of the most popular uses for our man cave sheds for sale. Because an office shed is detached from the house, you can still work from home, while being totally distraction free. Our shed styles in Maryland have several standard models to choose from.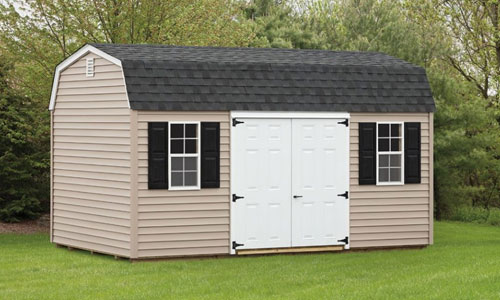 Dutch Barns: Available in three different sub-styles, the Dutch Barn style makes for a great man cave shed because of its headroom, multiple points of entrance, and natural light. Many activities require standing and with the ample head space provided by a Dutch Barn, you'll be sure enjoy them with the space you need.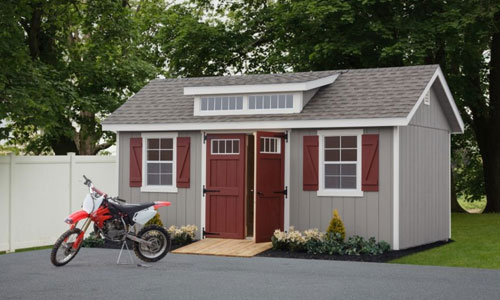 Dormers: Available in three different sub-styles, Dormers serve as great man caves shed because they come with large windows that will provide plenty of natural light. For those intending to use their man cave as a place to play an instrument, read a book, or create art, Dormers are great options.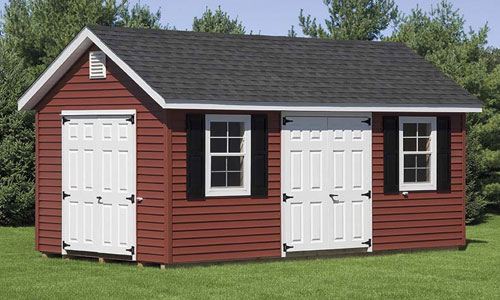 Cottages: Available in three sub-styles, cottages are great for man caves sheds because of the potential space that they offer. Cottages can be built to such sizes that are ideal for uses that include multiple people. If your man cave will serve as a social center or getaway that's intended to house three or more people, then cottage style is worth your consideration.
Outdoor Man Cave Shed Ideas
With your head now buzzing with outdoor man cave shed ideas of your own, here are a few of our personal favorites for how to best utilize your secluded space:
Secluded working-from-home office shed
Game day watch room (where you're free to cheer as loud as you want)
Arcade or game room to appease your competitive side
Peaceful reading & reflection room
Personal bar for the boys
Rec room for judgement-free workouts
Studio for practicing art or reading literature
& So much more!
As you can see, outdoor man cave sheds have endless possibilities when it comes to their practical uses. While our standard sheds have plenty of room for all of the activities listed above, two-car garages provide even more – if your desire is larger square footage. Although there are many options when it comes to your next outdoor man cave shed or office shed, don't feel overwhelmed! Our experts are just one call away and are happy to help you every step of the way.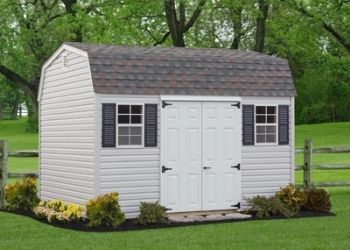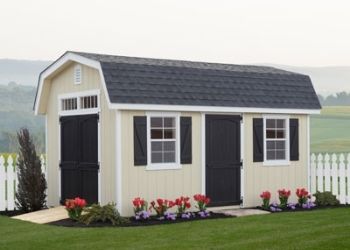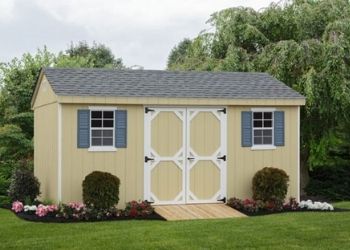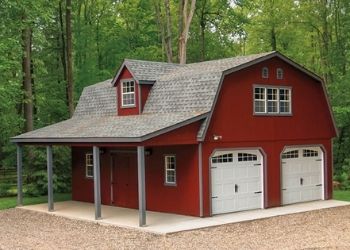 Quality Man Caves – Get Yours Today!
Whether you feel inspired by a new space for watching the game or a backyard retreat for reading and writing, our team at Creative Outdoor Sheds has the exact structure to match your requirements. If the idea of purchasing a man cave shed for sale excites you, we'd love to help you take the next steps! Creative Outdoor Sheds is a Maryland based shed manufacturer with tons of man cave sheds for sale. Shop through our selection of shed styles on our website, or contact us to learn more. For a man cave shed with first-class service, partner with Creative Outdoor Sheds!