The Amish Quality Difference
When it comes to woodworking, not all products are created equal. If you live in certain parts of the East Coast or Mid-West, you've probably encountered a few businesses that bring attention to the fact that what they're selling has been built by Amish craftsmen. This is not without good reason- throughout the years Amish built products have earned a reputation for lasting quality and beautiful appearance. Amish craftsmen use time tested methods which haven't been cheapened by modern conveniences or materials.
At Creative Outdoor Sheds, all our sheds for sale have been built by experienced Amish craftsmen, ensuring that all our customers get the best in outdoor storage. Instead of cutting corners on cost, we rely only on the best sheds available.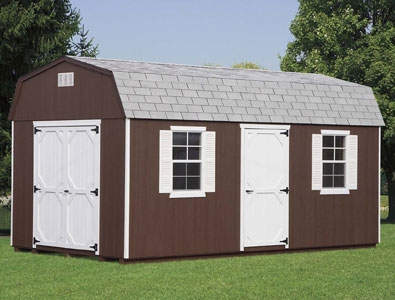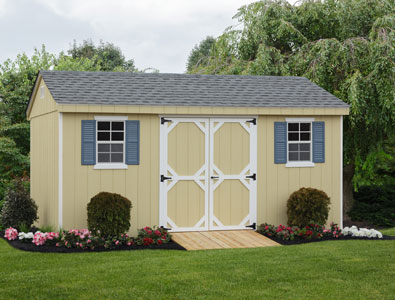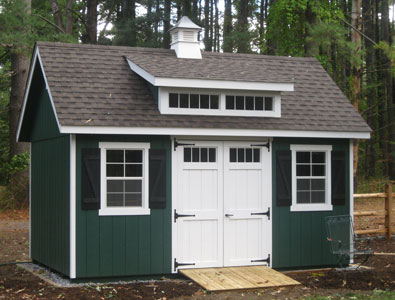 Benefits of Choosing an Amish Built Shed?
Peace of mind: Homeowners who invest in an Amish built shed can enjoy the peace of mind that comes with knowing that it's built to last. Instead of frequent upkeep and slow deterioration, Amish built sheds will stand the test of time and protect your belongings.
Beautiful appearance: Amish built sheds look beautiful and pair well with virtually any outdoor setting. By upgrading your outdoor living space with an Amish built shed you open the door to many creative possibilities. Surround your shed with flower beds or even decorate it with lights for the holidays.
Support: By purchasing an Amish built shed, you support workers who value honesty and integrity above all else. Amish workers epitomize the values that so many hold dear and always take pride in going above and beyond what's expected of them.
What Shed is Right for You?
When it comes to storage space, a one size fits all approach is rarely the best option, which is why we offer customers twelve different shed styles to choose from. Whether you're looking for storage or something with more room to serve as a man cave, we have the shed for you. We invite you to browse our site to learn more about our available product offerings and to discover the shed that's perfect for you!