Beautiful Man Caves & She Sheds for Sale
Traditionally storage sheds have had one primary function, storage, yet in recent times homeowners have been putting them to use for several new and exciting purposes that have helped make them an attractive buy for homeowners across the country. Instead of housing lawn equipment and holiday decorations, sheds are now being put to use as what many call man caves and she sheds. Exactly what a homeowner chooses to do with their man cave or she shed is up to them, however, one thing is clear, this new role for storage sheds is here to stay.
What Sheds are Best for a Man Cave or She Shed?
It's one thing to learn that man caves and she sheds are the new thing, however, it's another to create one of your own. It's important that for your intended use, you choose the type of shed that best fits your purpose. Factors such as headroom, surface area, and natural light are important to consider before making your purchase.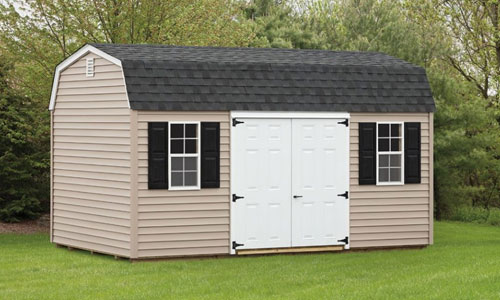 Dutch Barns: Available in three different sub-styles, the Dutch Barn style makes for a great man cave or she shed because of its headroom, multiple points of entrance, and natural light. Many activities require standing and with the ample head space provided by a Dutch Barn, you'll be sure enjoy them with the space you need.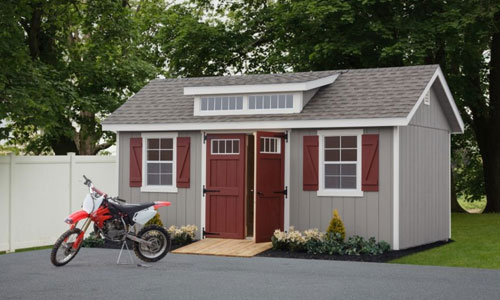 Dormers: Available in three different sub-styles, Dormers serve as great man caves and she sheds because come with large windows that will provide plenty of natural light. For those intending to use their man cave or she shed as a place to play an instrument, read a book, or create art, Dormers are great options.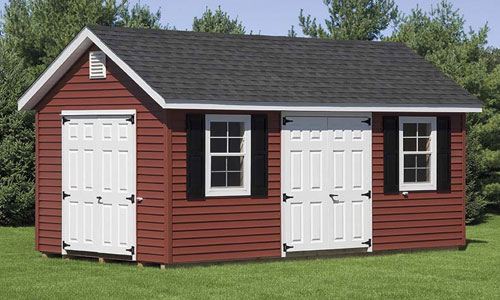 Cottages: Available in three sub-styles, cottages are great for man caves or she sheds because of the potential space that they offer. Cottages can be built to such sizes that are ideal for uses that include multiple people. If your man cave or she shed will serve as a social center or getaway that's intended to house three or more people, then cottage style is worth your consideration.
Man Cave and She Shed Ideas
It's not uncommon for homeowners to find the idea of adding a man cave or she shed to their property attractive, however when it comes to man cave or she shed ideas, they aren't sure what to do. While man caves and she sheds are the same things, their uses can vary. Below are some of the popular uses for man caves and she sheds that you could bring to your backyard.
Craft Room
Art Studio
Writing Studio
Cigar Lounge
Motorcycle Room
Yoga Studio
Reading Room
Home Office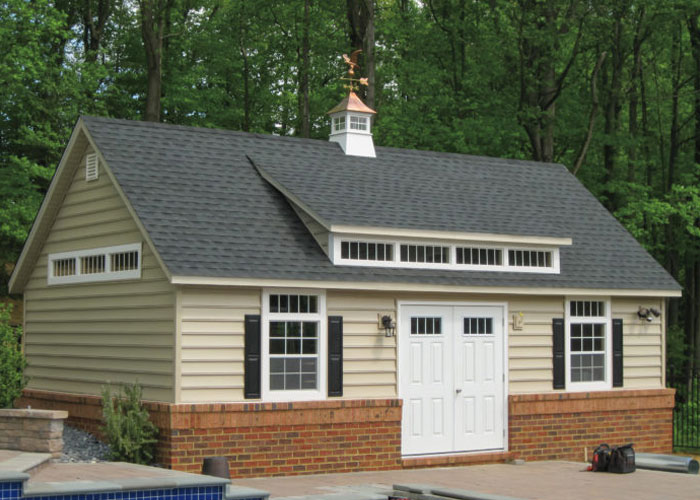 Man Caves & She Sheds – Get Yours Today!
Homeowners looking to upgrade their outdoor living space with a quality structure to serve as a man cave or she shed should no further than the wide selection at Creative Outdoor Sheds! We have the have knowledge and experience to help you choose the perfect shed for your needs. Please browse our site to view our available product offerings or contact us today to learn more!